Holland: The best place to cycle, Why...?
The Netherlands is ideal for cycling! Why is that? For one thing, it's relatively safe: Cyclists have their own lanes and Dutch drivers are particularly aware of cyclists. Secondly, the scenery is really diverse: it's possible to cycle through dunes, woods, heath land, meadows, bulb flower fields and a river landscape all in one day – never a dull moment! Lastly, the country has so many great things to offer a tourist: sea and beaches; lively cities and picturesque towns; art, culture and history; charming fishing villages and open air museums; and a fascinating insight into water management; i.e. wind and watermills, dikes and polders, dune systems and sea walls.
Dutch Biketours is your specialist tour operator for packaged hotel bike holidays in The Netherlands. You decide with whom, when and which route you want to cycle. We take care of the rest: from Route Pack to luggage transfer from hotel to hotel. Holidays without a care, Just pedal and enjoy. We will supply you with our tips for sightseeing.
We offer active bike holidays with endless possibilities. The picturesque bike routes are signposted and mostly follow quiet roads or bike tracks. We pride ourselves in perfect organization and communication.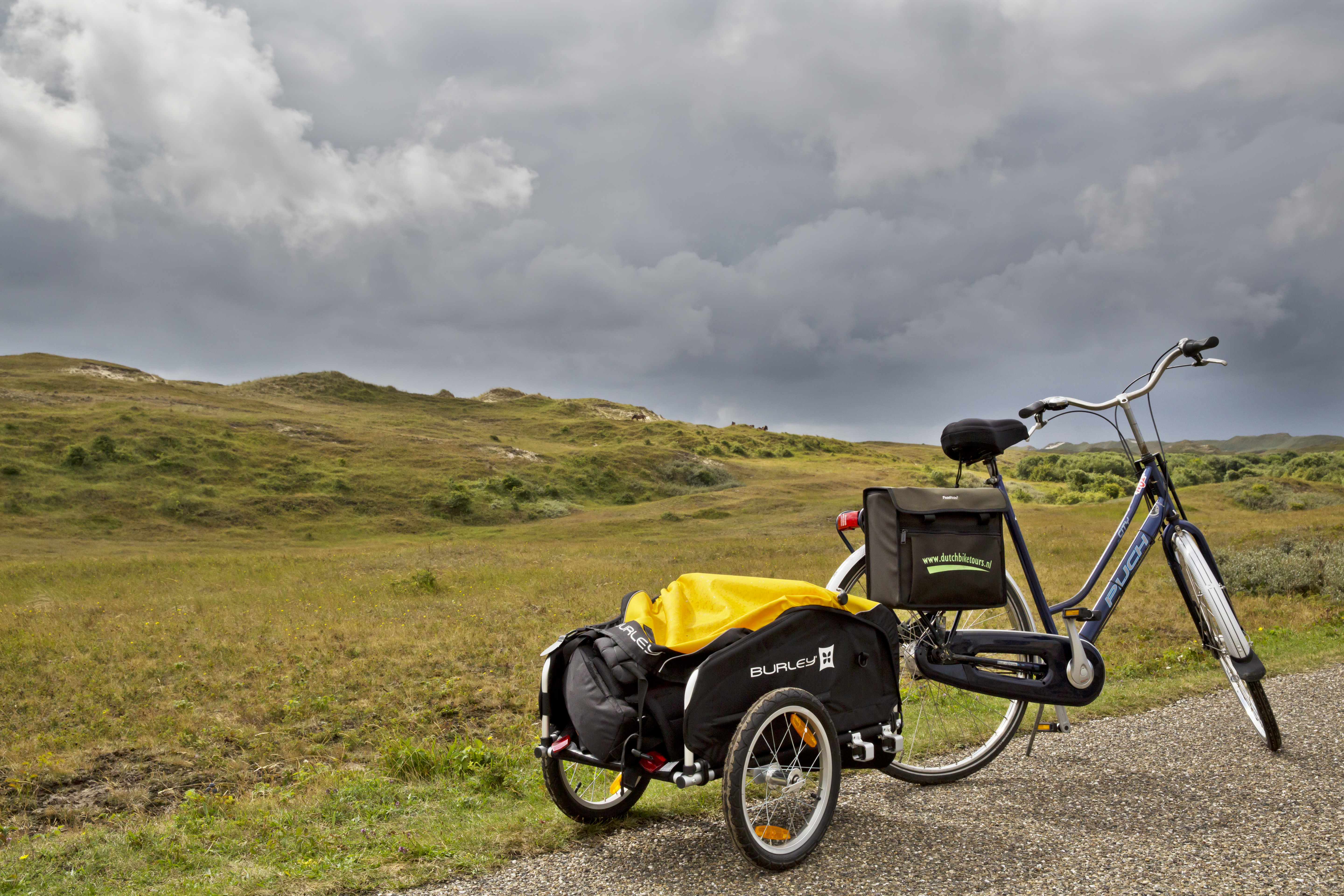 Dutch Biketours offers you a confortable cycle holiday:
•Accommodation incl. breakfast and/or 3-course meal in nice *** or **** star hotels;
•Luggage transport from hotel to hotel;
•The possibility to hire bikes, trailer bikes, child seats etc.;
•Saddlebags for carrying things you need on the road. (only with rental bikes);
•7 days a week "service-hotline";
Did you know?
•The Netherlands and Holland are one and the same place?
•26% of the Netherlands is under sea level?
•Holland still has around a thousand old-fashioned working windmills?
•Every Dutch person owns a bike and there are twice as many bikes as there are cars?
•The Van Gogh collections in the Van Gogh Museum and the Kröller-Müller Museum are the largest in the world?
•The canals of Amsterdam, the former island of Schokland, the fortifications aroundAmsterdam, the windmills of Kinderdijk-Elshout, the Beemster Polder, the Wadden Islands, D.F. Wouda Steam Pumping Station and the Rietveld-Schröderhuis are all on UNESCO's World Heritage List?
•Amsterdam has over 1200 bridges?
•When you arrive at Schiphol Airport, you are four meters below sea level?
•There is no country in the world where more liqorice is consumed than in the Netherlands: 32 million kilos per year?
•The Netherlands has approximately 1,5 million cows, which together produce 10 billion liters of milk?
•On average, the Dutch eat 14.3 kg of cheese per person per year?
•500 million kilos of cheese are exported per year?
Cycling by numbers:
It's really easy. The Dutch have a brilliant system for navigating the cycling path network!
•You will follow the numbers of the junctions and cycle from junction to junction
•At every numbered intersection there's a big sign with a map of the surroundings where you can see where you are and what options you have.
•The junctions that come together are signed with white-green signs.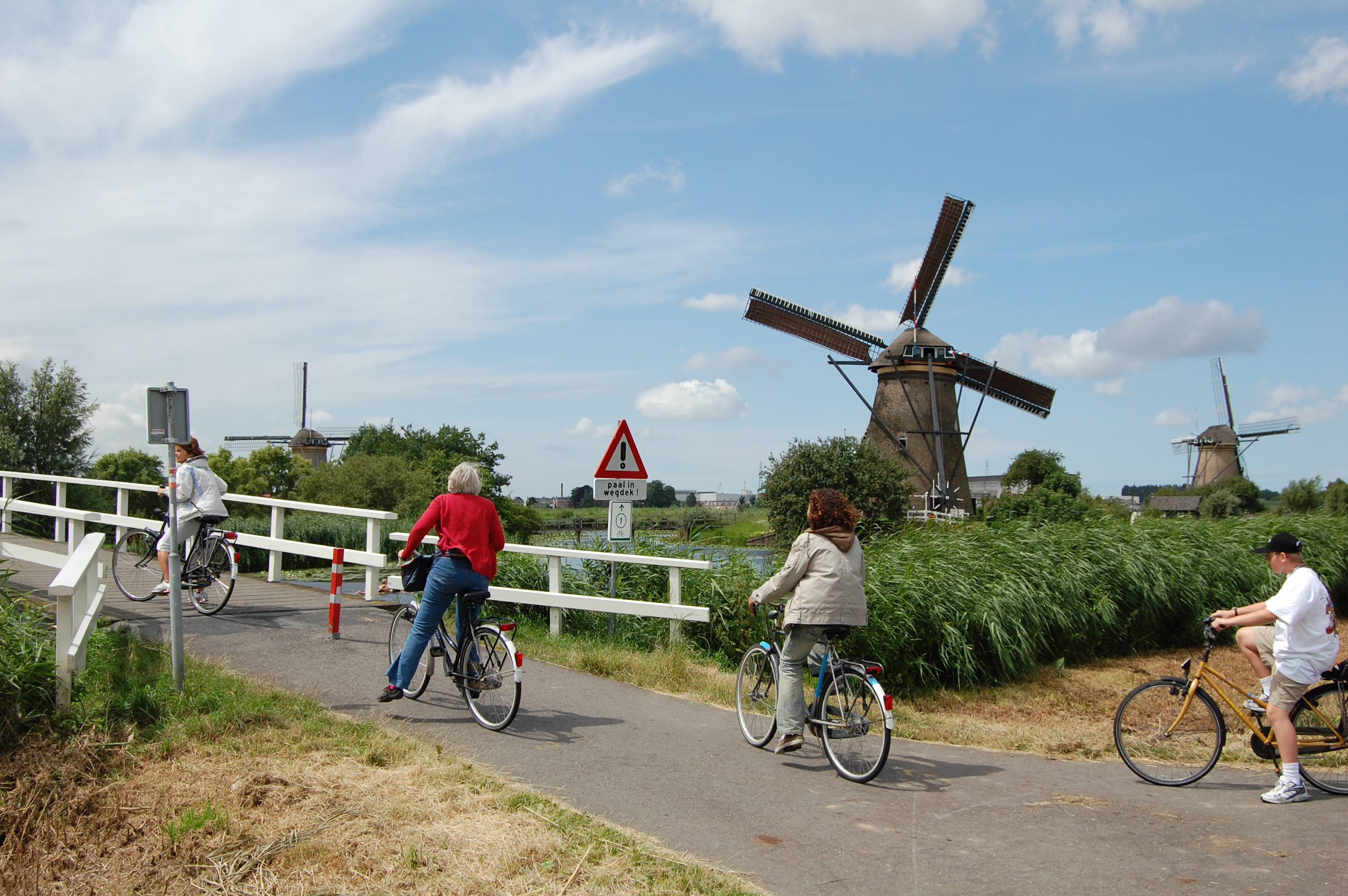 Main intersections in the bike track network have been assigned a number. You'll find them on the map we provide you with. On your handlebars, you'll have a holder with a list of numbers to follow for that day's route. It could read something like this: 51– 02– 03– 04– 87– 86– 06– 07- 25... Starting at intersection number 51, follow the signposts to intersection number 02. From there – you guessed it - follow the signs to intersection number 03 and so on.
LF routes
LF routes are national cycle routes perfect for multi-day cycle trips. These long-distance, cross-border routes constitute a national network of approximately 4,500 kilometers. They are signposted in two directions with rectangular white signs with green lettering. The signs show the route number, the route name and a directional arrow.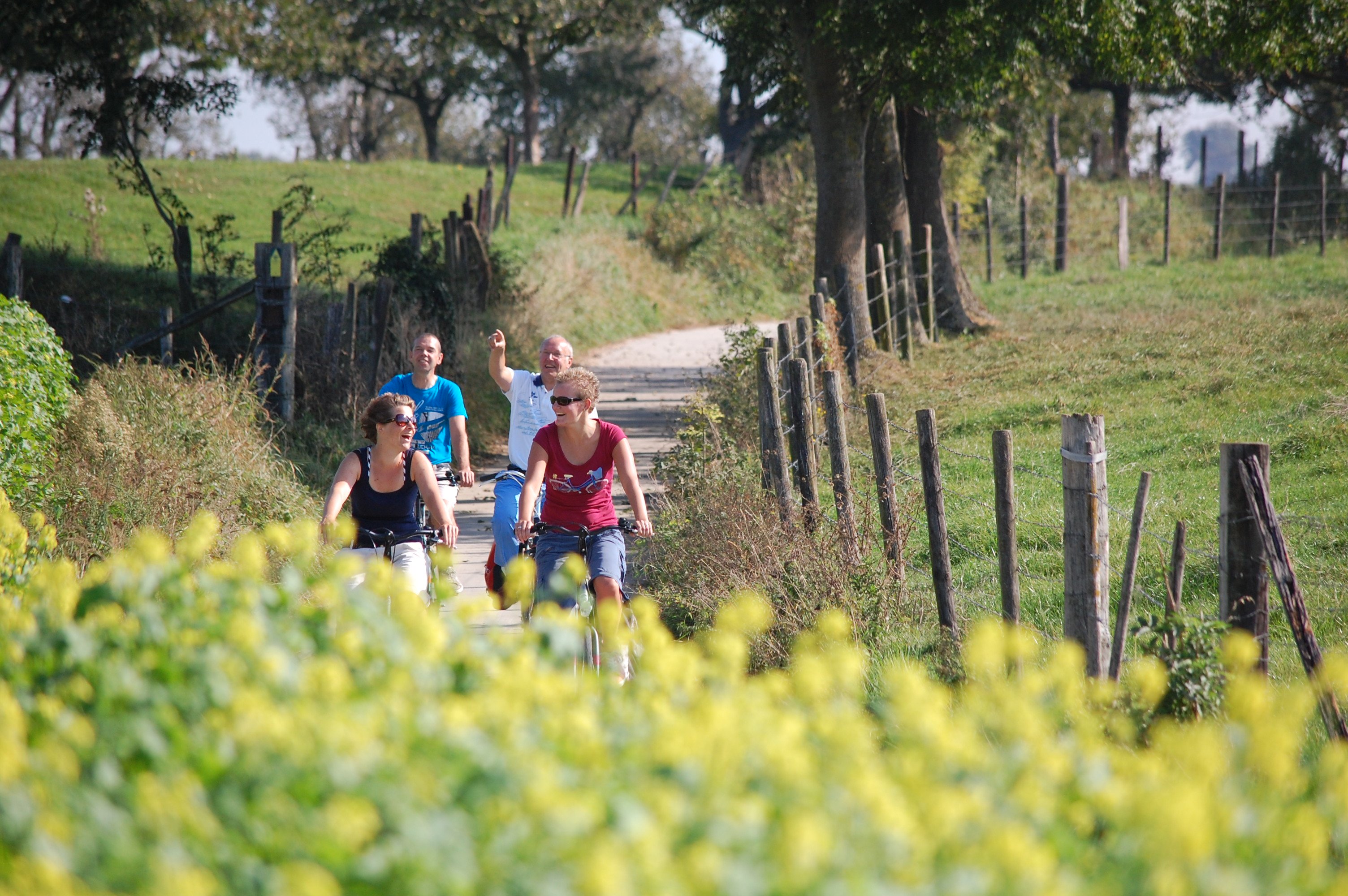 In Holland it it not neccesary to wear a helmet.We (Dutch people) don't use it. Only on a racing bike. It is very safe in Holland for cyclists. We have special cycle paths and traffic light for cyclist. There is a great artical about 'Why the Dutch don't wear helmets. Click Here to read that article.
Short movies: